If there is one manager in world football under increasing pressure at their club, it's Arsenal's Mikel Arteta. He is arguably the manager under the most pressure to grind out results after some miserable run of form lately.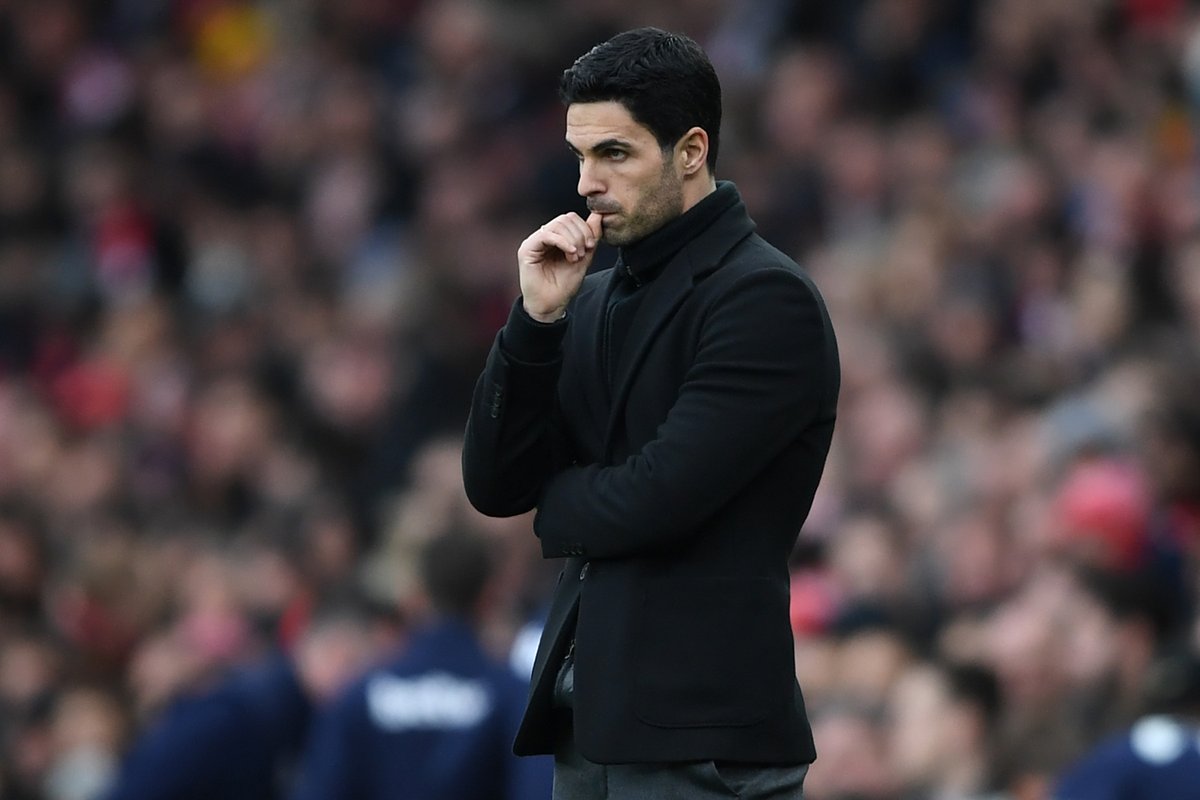 The only competition Arsenal seem to be doing well in now is the Europa League, given that they have already made it to the knockout round as group winners. Arteta's men faced Pep Guardiola's Manchester City and it was just the same story on a different day.
The current Carabao Cup holders went to the Emirates looking
to reach their fourth straight Semi-final and that was exactly how it played out – but not without another humiliating scoreline against an Arsenal side already in shambles.
The game ended with a 4-1 scoreline in favor of City despite both teams playing out a 1-1 draw at half-time. It took Gabriel Jesus just three minutes to score the opening goal for City and hand the Citizens the lead at the Emirates Stadium, but Arsenal striker Alexandre Lacazette pulled the home side level before the half-time whistle was blown.
After the restart, Riyad Mahrez powered a free-kick past Arsenal's reserve number one Alex Runarsson after the goalkeeper committed an embarrassing blunder to allow the ball into the net.
The other scorers were Phil Foden – who was awarded the man of the match – and defender Aymeric Laporte.
Arsenal remain 15th in the Premier League table following a loss of five games in their last six. Arteta lamented after the game but admitted that the players need to step up their game and turn up for the team or else, they will all be in trouble. The former Guardiola understudy also gave words of support to Runarsson and insisted they have to back the young goalkeeper after his mistake.