Benfica are reportedly prepared to make a big-money sale in the summer, given the interest from West Ham and Arsenal in Darwin Nunez. According to the Express, the Hammers, along with Newcastle are plotting a summer swoop for the striker. The report also claims that the Gunners have already opened talks with the agent of the Uruguay international.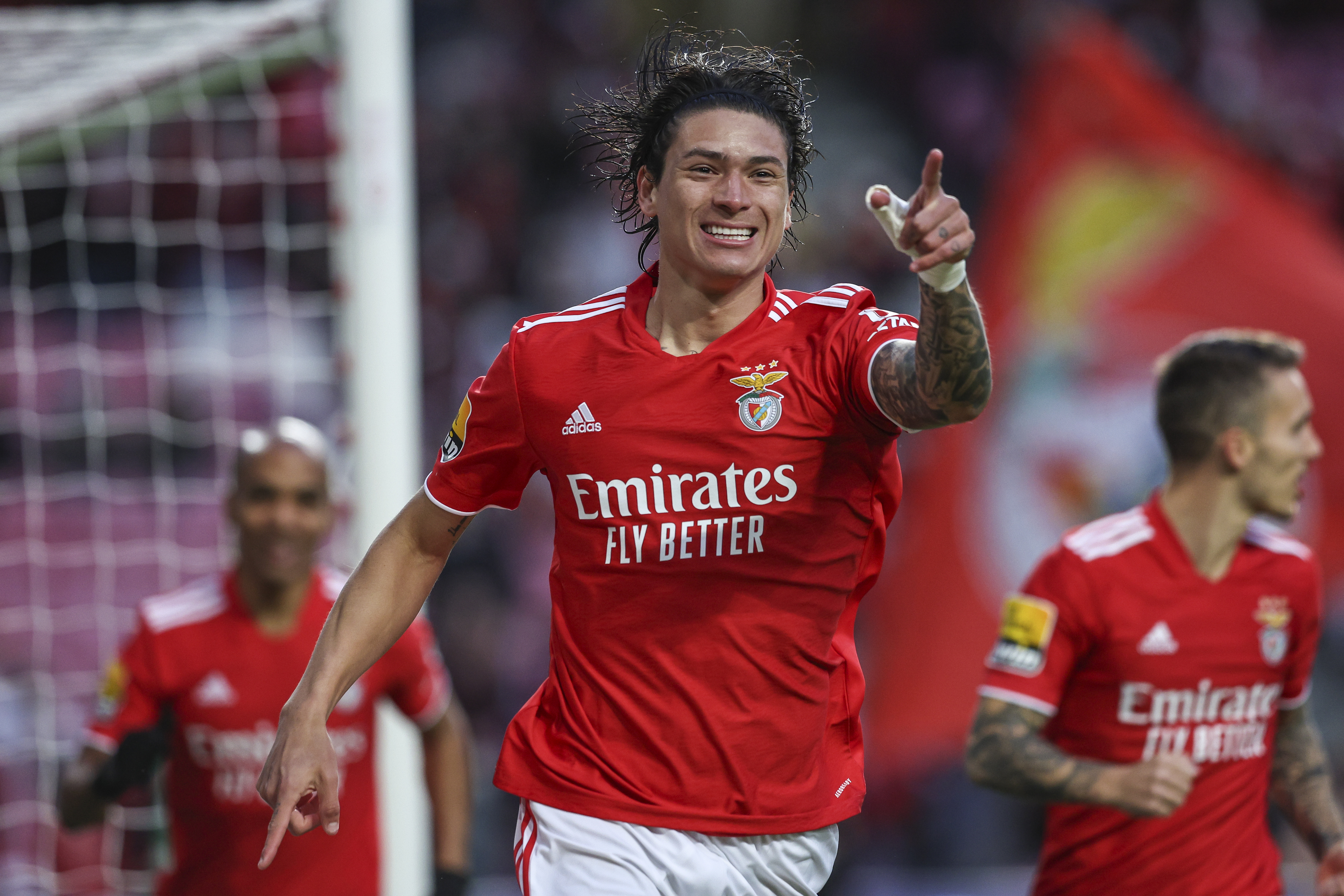 Arsenal and Newcastle have deeper pockets than West Ham so signing Nunez is going to be tough. Ideally, they should not have waited until the final few days of the January window to chalk up funds and table a bid for the 23-year-old. There did not seem to be any genuine interest for his services then, but now a host of clubs are keen.
This is classic West Ham and that might lead to them losing out on yet another target. They cannot afford to go three straight summers without signing a striker, but knowing their track record, nothing can be ruled out just yet. Hopefully, David Moyes pushes his weight and gets something done sooner rather than later as we do not want to see the club begin their process to sign a striker in the last few days of the summer.
Arsenal are early in need of a top striker signing in the summer transfer window and they are expected to make a huge statement in the window by signing one. They have been long linked with the Benfica star and it eiukd come as a shocking surprise if they do not at least table a bid for the player in the coming months. With Pierre-Emerick Aubameyang lebaung the club and Alexandre Lacazette's future not settled at the Emirates Stadium, Gunners manager Mikel Arteta will be looking to make a sharp move in the summer to sign another striker in their bid to fight for titles starting from next season.