Alexis Sanchez has without doubt been the standout Arsenal player of the season so far.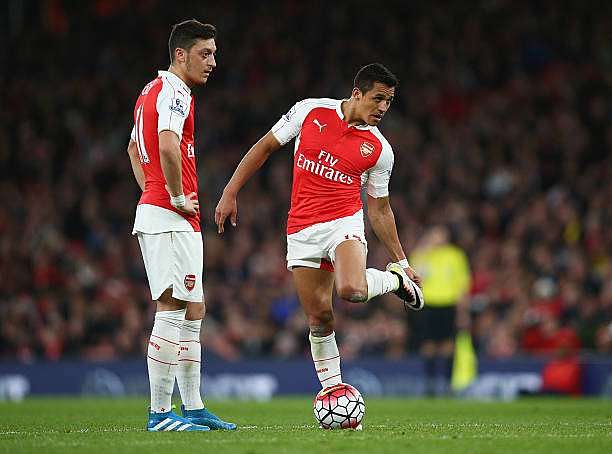 The Chilean player has scored 18 goals and provided his teammates with 9 assists in 27 appearances. Sanchez is not only the top goal-scorer of Arsenal but also the top assister and there are rumors going on suggesting that the future of Alexis Sanchez might be reaching it's end with the Premier League club.
The contract of Sanchez will be expiring in 2018 and if rumors are indeed true, he has recently had a number of confrontations with some of his teammates and there are a few key figures that want to see the Chilean player leaving the Emirates Stadium and might be leaving by the end of the current season.
If Alexis Sanchez is indeed developing an unhealthy relationship with a few influential figures in Arsenal, this could be the chance that other interested clubs need in order to come in and secure the services of the Chilean player who has recently been performing at a world-class level.
Paris Saint-Germain and Bayern Munich are a few of the high-profile clubs that have shown serious interest in signing Alexis Sanchez and are rumored to be preparing an offer to sign the 28 year old player.
Arsene Wenger is believed to be keeping a close eye on a few players that could replace Alexis Sanchez just in case that the Chilean player does get offloaded within the upcoming few months.
Some of these players that Arsene Wenger is monitoring are: AlexandreLacazetter of Lyon, Marco Reus of Borussia Dortmund and Andre Silva of Porto. If Alexis Sanchez does get sold to PSG or Bayern Munich or another club that might arrive and swoop in, the cash injection is likely to be used to sign one of the previously mentioned players that are in the radar of Arsene Wenger.