Arsenal are slipping away from qualifying for next season's Champions League qualification spots and Unai Emery has been under all kinds of fire as a result.
After starting the season relatively well, the sharp loss of form that befell the Gunner since October looks far from being over.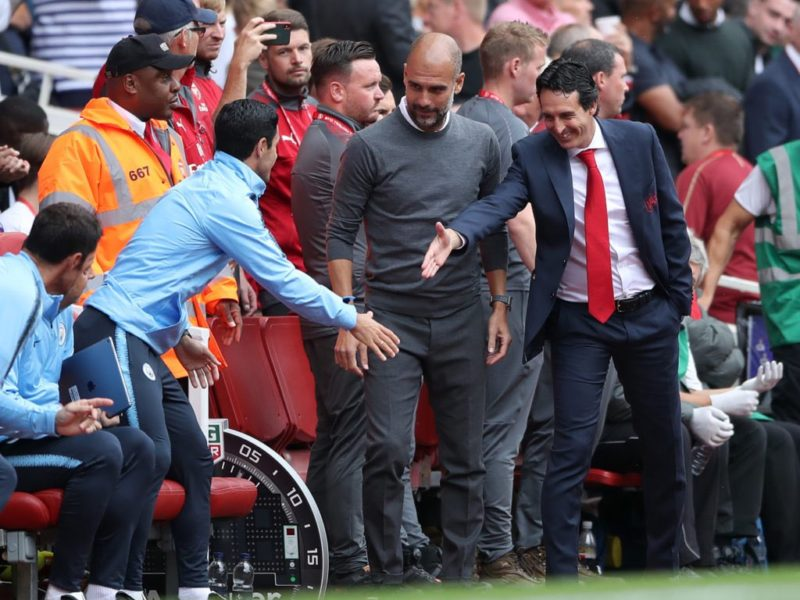 Arsenal have had their own fair share of tough games since the first week of the season but games against teams like Leicester City was meant to be all-points grabbing.
The Gunners' lost to City and although Leicester have shown to be another kind of beast this season, losing to them puts serious question on how far Arsenal can go.
The stats have not been fair to the current coach either. In one latest comparison between Emery and Arsene Wenger, it was shown that the former coach had more points in his last 50 matches than Unai's first 50 matches.
The game against Crystal Palace brought a whole new low to the Gunners club with then club captain Granit Xhaka falling out with the fans and Alexandre Lacazette reportedly liking a post on Instagram, calling for the sack of his coach.
The news led to another set of rumors hinting that the former Sevilla coach had lost the dressing room.
Arsenal have however come out in public to back Emery and Lacazette says the dressing room too does have the coach's best wishes at heart.
For Lacazette, Unai's passion, humility and work ethic is the reason he will never lose the support of his troops.
The Spanish coach has been under all kinds of criticism since coming to England but never once has he thrown his players under the bus.
With Arsenal's next four fixtures against relatively easy sides, turning around their season with maximum collection of all points will be a good place to start.