Arsenal coach Arsene Wenger has hailed the performance of England international Theo Walcott after their 3-1 relaxed win over Watford in the third round of games in the Premier League.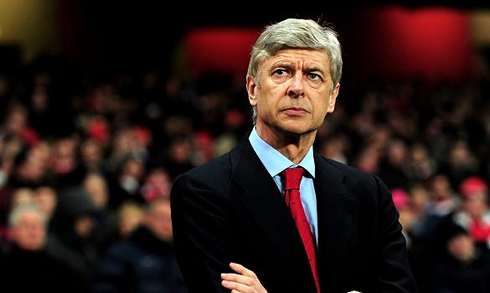 The Frenchman has defended the player several times when fans pressure him to push out the longest serving player in the team.
"I said before the season started that we will get a different Theo Walcott this year. If he can maintain that focus, that desire and that fighting attitude, then he will have a great season," a proud Wenger said. Walcott was brilliant during the game, helping with the attack.
In the season's first game against Liverpool, he controlled the ball well before scoring the first for Arsenal this term. He has been decent in the other two games in the Premier League so far. He missed a penalty, but Santi Cazorla didn't, scoring the penalty to get the Gunners first against Watford. Walcott was close to adding the second in quick succession as he caught unto a Cazorla pass but Heurelho Gomez saved it from scoring using his feet.
Watford threatened as Amrabat moved past Nacho Monreal but it didn't quite happen. Sanchez moved to add the second but Gomes saved it again. Walcott got an assist as Sanchez latched onto his 40th minute cross, sending the ball to the net. Goal line technology came to immediate rescue as many were not sure if the ball had entered at first.

Walcott remained impressive at the right flank, as his attempt was saved by Gomes yet again. It was not long before Arsenal compounded the woes of the hosts as Sanchez sent a well timed cross to the head of Mesut Ozil who was running into the box. Ozil headed the ball home, leaving the defence shocked.
Roberto Pereyra came in the second half as a substitute to score the only goal for Watford in the 57th minute. Wenger added that he hopes Walcott wouldn't suffer any setback to his brilliant season thus far. "I hope he has no setback because he is an intelligent player, he is focused and has a great desire to prove his critics wrong and he's on a good way," Wenger said.